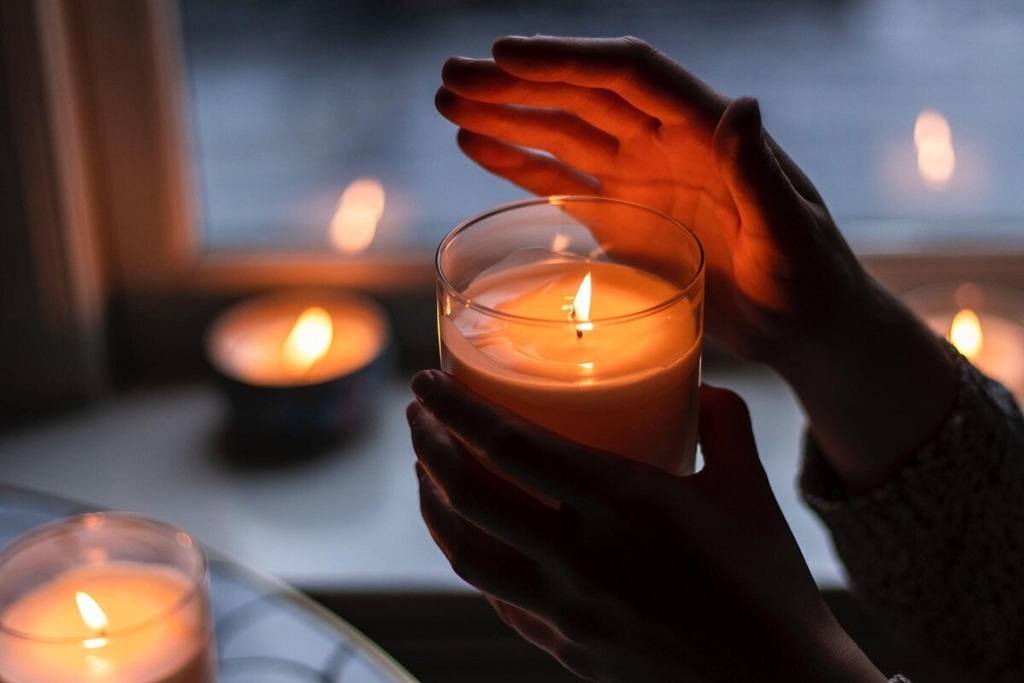 Do Candles Remove Odors? Technically, Find Out Why.
Candles are among the most common household product; every household in the world owns a candle. In the U.S., the candle making industry is worth about $3.14 billion annually. The National Candle Association member companies account for about 80% of all candles made in the United States. More than 10 billion pounds of wax are used in producing candles in the US.
Candles have been illuminating our lives for more than 5,000 years, but according to the National Candle Association, there is little known information as to its origins. Candles were first attributed to the Ancient Egyptians who made rushlights—miniature torch formed by soaking the dried pith of the rush plant in fat or grease—, but compare it to the modern candle it barely stands a chance.
With all these scented candles available to consumers, often some of them experience that not all of these scents help in removing odors. Others would start to question if candles really do remove odors? The answer to this question is, YES and NO. The fragrance that comes with the candles is the main reason why candles are able to remove odors. Fragrance can easily cover up odors, BUT they cannot remove odors entirely. You must still find the source of the bad odor and remove its presence.
Nowadays, consumers often look for candles not just to illuminate their household when the power is suddenly cut but to also have their homes smelling good. Nine out of ten candle users even say that it makes their room feel more comfortable and cozier. Scented candles are the craze, in the United States alone there are over 10,000 different candle scents and most come in an endless variety of shapes and sizes. Candles are extremely popular during the holiday season. It's the perfect gift, it's cheap and thoughtful to give.
The Popularity of the Candle
Before the invention of light bulbs and other sources of light, candles were the only way to produce light to illuminate a room. But even in modern times, we still see how candles are being widely produced and sold in the billions annually.
Candles were also used for celebrations like birthdays, weddings, funerals, and other special occasions. The National Candle Association indicated that over 90% of candles being sold were purchased by some in the US alone.
Some candles are even made of eco-friendly materials such as soy, beeswax, and palm wax. Through this simple act of being greener, the candle became a great example of eco-friendly products you can purchase.
Besides all of these indications, the candle is among the cheapest yet use full products you can purchase in retail stores or even online.
According to the National Candle Association (NCA), "candles are perhaps one of the most enjoyable and affordable luxury items available to everyone. They are beautiful and magical, infusing the home with color and fragrance. They can create warmth and ambiance to bring a special sense of calm and well being."
Best Brand of Candles
There are dozens of well-known companies that produce candles, some companies have even become household names. Candles have always been deemed useful since before, now that it comes with scents that are hard to say no to it became more useful and reliable than it already is. Candles symbolically give hope as it brings light to the darkroom, leaves an aroma that leaves you feeling cozy and comfortable, and the mere sight dozens of candles in a single space communicates a sense of tranquility. Listed below are among the most popular companies that are responsible to giving this plethora of feelings and thoughts to its consumers.
Yankee Candles
Virginia Candle/WoodWick Candle
White Barn Candles
Gold Canyon Candles
Colonial Candle
Circle E Candles
Bridgewater Candles
Slatkin & Co.
Village Candles
Better Homes and Garden '
*list of candle companies provided by Ranker website, click here to proceed to ranker.com.
Amazon Candle Products/Candle Making
You can either buy a candle or make your own candle. Here are some of the products you can use and buy on amazon.
Nature's Oil Sweet Honeysuckle Fragrance Oil
Nature's Oils is made with premium oil that are perfect for aromatherapy diffusers, candle making, are freshener, rooms spray, cleaning products, and more. It is made in the USA, and each oil is highly concentrated and delayed by Nature Oil's master perfumers. Each is packaged in a 60ml glass amber bottle. The product has a rating of 4.0/5.0 on amazon. To purchase this product click here.
P&J Trading Fragrance Oil Set of 6
P&J Trading is currently selling different series of sets of 6 fragrance oils also expertly made for soap making, diffusers, candle making, lotions, and etc. they come ins 6-10ml amber bottles with dispensing euro dropper. Their most famous box of 6 is the Caribbean Set that features the aroma of Pina Colada, Awapuhi Seaberry, Papaya, Mango, Ocean Breeze, and Orchid. P&J Trading products are made in the USA and are made with vegan and cruelty-free products. This product is given Amazon's Choice name. To purchase this product, click here to proceed to Amazon.
When it comes to scented candles, Yankee Candles always stand out for it is among the most popular brand of candles being sold worldwide. Yankee Candles can last about 110 to 150 hour burn time. It comes in a 22-ounce jar that measures 6.6 inches H x 4 inches in D. Yankee Candles specifically make candles that depends on the current season and on-trend fragrances, making sure that you don't get the same candle over and over again allowing their customers to try other scents. It is made with 100% natural fiber wicks. On amazon, Yankee candles have a rating of 4.5/5.0 with over 6,894 reviews and is an Amazon's Choice product. Their most popular scented candle is the Lilac Blossoms in a large jar. To purchase this product and check out more from Yankee candles, click here.
A Growing Problem in the Candle Industry
As we go deeper into the 21st century, consumers are becoming more and more skeptical about the products they purchase. This skepticism is rooted in wanting to be greener and more eco-friendly for the sake of the environment and health.
According to a report by the National Aeronautics & Space Administration (NASA), Carbon Dioxide (CO2) accounts for about 26% of greenhouse gases, after water vapor that contributes about 36% to 47%, then Methane giving about 4% to 9%, and lastly, Ozone contributing about 3% to 7%. Candles understandably emit carbon dioxide, particularly candles that are made with paraffin wax. Burning paraffin wax for about an hour burns about 10 grams of CO2 and is released into the air. Paraffin is a product that is a heaver hydrocarbon derived from crude oil.
Back in 2003, the Consumer Product Safety Commission banned the use of lead in candles back in 2003; lead is understandably harmful to humans. Though this was banned, candles today are made with paraffin— a petroleum-based wax—and synthetic fragrance, which can emit dangerous VOCs.
The Green America Organization is an organization that is based in Washington, DC. They mainly focus on influencing and relating information that most people would find reliable when going green. The organization claims that paraffin does not only aid in the continuing increase of greenhouse gas emissions but it may also "cause respiratory problems and will aggravate the conditions of those who have asthma, lung, or heart problems".
The Green America Organization Candle Alternatives
There are no bills that are currently being passed to ban paraffin in candle making and even the use of synthetic oils. The organization suggested ways you can follow to be able to be greener.
Look for 100% beeswax candles with cotton wicks, these are nontoxic chemicals.
100% vegetable-based waxes
Trim wicks to 1/8 inch and do not burn candles in drafty areas
Check out the

GreenPages.org

to find safe candles from certified green businesses.
To find out more, click here to proceed to the Green America Organization website and be greener and safe when it comes to your humble candles.
DIY All-Natural Scented Candles
The smell is among the most reliable sense a human being has. One cannot taste without smell, one remembers certain objects with the smell, there is a nostalgia that comes with the smell. If you are having problems with looking for products that you deem safe for you and your family at home, why not try to create your own all-natural scented candle.
Click here to find out the most simple way of creating your own homemade all-natural eco-friendly scented candles.
Final Thoughts.
Candles are among the oldest, yet one of the most useful products currently being sold in the market. From a source of light, has now become a source of good smell and nostalgia for others. It has won against the test of time and will continue to as candle making companies start to look for other ways to make the candle more useful than it already is.