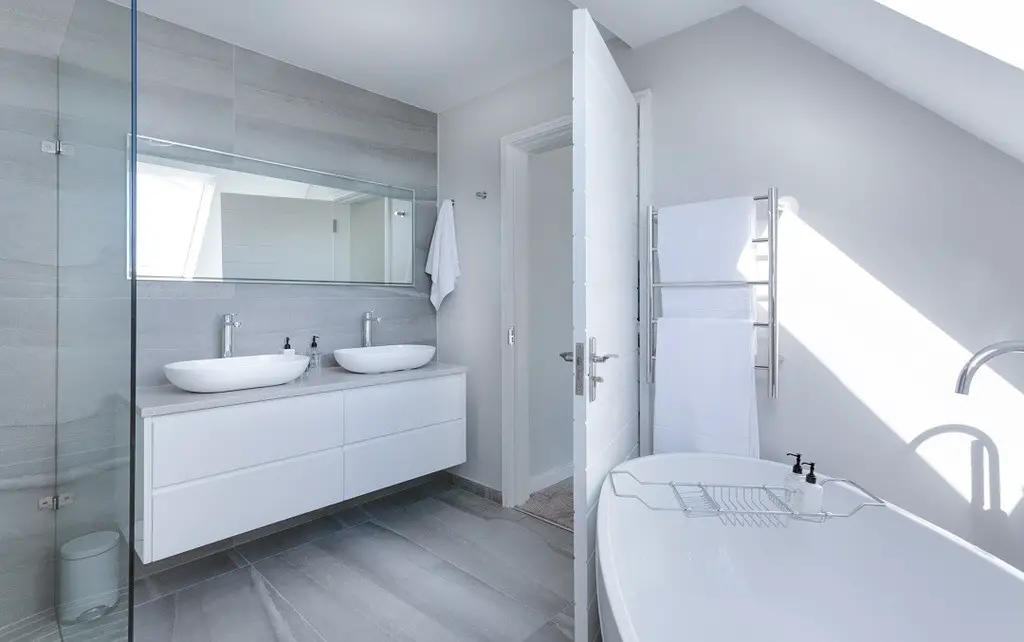 How Often Should You Clean the Bathroom? Once A Week, and Here's Why.
Which rooms and time frame to clean one's house is always controversial. An article by Caroline Biggs from the newsletter Apartment Therapy gathered the opinion of its daily readers on what room in the house they often clean first. Most of the readers indicated to start with the toughest rooms to clean, the "dirtiest" as what they described. Those rooms are either the kitchen, and a huge chunk of the comments would suggest the bathroom. First and foremost, these rooms take up more time in the cleaning process because it requires intensive and rough cleaning. To read more into the opinions of their readers, click here.
Though these comments and suggestions may be deemed helpful, they didn't say how often they clean their bathrooms, only what they clean first in the house. Most of us, especially individuals who have no clue about cleaning would ask, "how often should I clean the bathroom?" And the answer to this question is: Once a Week, at least. NBC News interviewed two experts, Jason Tetro a microbiologist from the University of Guelph, and Becky Rapinchuk an author and cleaning expert. They summarized that wiping down the bathroom must be done at least once a week. The bathroom is the ultimate bacteria host, yet if you follow a cleaning schedule using strong disinfectant and cleaning chemicals, you may turn your bathroom into the cleanest room in the house. They suggested to disinfect the sink and toilet at least once a week, but they highly suggest to do it daily because it's what is considered to be a "breeding hub" for bacteria.
These experts suggested more schedules for other parts of your home, to read more into it click here to proceed to the article by NBC News.
Proper Way Of Cleaning the Bathroom
Now that you know how often you should clean your bathroom, including every part of it. It's now time to understand the proper way of cleaning it.
There is a lot of articles you can find on the internet that talks about the "right" way of cleaning your bathroom. The Department of Health by the Australian Government even made an article that can be found on their official website talking about house hygiene. To read through it more to feed into your curiosity, click here but indicated below is the summarized version, particularly the bathroom hygiene.
Clean the band basin, shower recess and/or bath
Sweep and mop the floor tiles
Wipe down the mirror, the sink, and the shelves of the bathroom
Change and wash the towels
Change the bathroom mat especially if it's wet
Brush down the walls and wipe down the windows
Remove cobwebs from the corners of the bathroom
To read through this article, click here.
Disinfect Vs Cleaning (Vs Sanitizing)
With the outbreak of COVID-19 and is still currently on the rise, we must prepare our homes for possible contamination. Cleaning your homes will not be enough to remove possible contamination, you must learn how to disinfect vital rooms in the household that may be home to the coronavirus. Recent studies have even shown that the novel coronavirus may remain in the air for up to three hours, and can stay on surfaces for up to a day. On surfaces such as plastic, the virus may stay for up to three days. There is a difference between cleaning and disinfecting (+ Sanitizing).
The National Association for the Education of Young Children defined it by:
(including sanitizing)
Cleaning — physically removing all dirt and contamination, oftentimes using soap and water. The friction of cleaning removes most germs and exposes any remaining germs to the effects of a sanitizer or disinfectant used later.
Disinfecting — destroy or inactivating most germs on objects using a disinfectant chemical.
Sanitizing — reducing germs on inanimate surfaces to levels considered safe by public health.
Knowing the difference between the two (in this case three) is vital when cleaning the bathroom. The bathroom is a possible hub for germs and virus infestation, you must know what type of cleaning materials to use. Because disinfecting is one of the only ways to remove possible surface coronavirus contamination, here is a list provided by the United States Environmental Protection Agency (EPA) of the best disinfectants against SARS-CoV-2.
Another helpful way the NAEYC included in their article is a frequency table of when to clean, sanitize, and disinfect certain surfaces in the home, inducing the bathroom. It's highly suggested that you read through this article to know more about the right way, and how often you should clean certain parts of the home. To do so, click here to proceed.
Tools to Help you Clean your Bathroom.
As an individual who's knowledgeable when it comes to cleaning the house, it is important that you know what type of materials/equipment you should go for when cleaning the bathroom. Speaking of the right type of cleaning/disinfecting materials you can use against the possible spread of the Coronavirus, here are products that you can rely on to do the job that can be purchased on Amazon.
Clorox is obviously a well-known brand of cleaning products. You wouldn't want to always clean your toilet bowl, brushing it thoroughly. That is a tiring job to do on a daily. This automatic bowl cleaner by Clorox is a tablet that you simply leave inside of your toilet's tank and flush away. The entire 4 drops/tablets are supposed to last you about 16 months which is about 4 months each drop/tablet, though according to the product label the lifetime may vary depending on how much you flush. Being a product of Clorox, you really don't need much explanation for most of their products are strong and reliable. To purchase this product on Amazon, click here.
Another great product from Clorox is the disinfecting spray. This spray can disinfect and kill about 99.9% of viruses and bacteria. The perfect cleaning spray against the Novel Coronavirus contamination. It's the perfect product to use when wiping down surfaces in the bathroom by simply spraying and using a cloth. The Disinfecting spray is a bleach-free cleaning spray that still has the same cleaning power of regular liquid or powdered bleach. To use this, spray it on a particular surface, leave it for a few minutes then finally just wipeout down either using a cloth or a sponge. To proceed to purchase this product, click here.
Lysol is also a well-known brand of cleaning products. When people think of branded cleaning products, Lysol is considered a household name. It's a hassle that in order to clean you'll need to use a cloth and a spray, and when you're down you have to wash the cloth. The Lysol disinfecting wipes removes that hassle by using wipes that have a micro-pocket pattern perfect for scrubbing surfaces. The wipes act almost the same as a disinfecting spray, which kills more than 95% of allergens and 99.9% of viruses and bacteria on surfaces. It's a versatile product perfect for bathroom cleaning, furniture cleaning, kitchen cleaning, oven-safe, and great to use for electronics. Lysol offers a ton of their products besides this one, though if you are interested to purchase this one on Amazon, click here.
When cleaning the bathroom, you not only need chemicals and powders, you also need the perfect tool to scrub through surfaces that require heavy scrubbing. OXO Grout Brush is the perfect tool to remove stains and grouts on bathroom tiles. OXO is a brand that not only focuses on cleaning products but other categories as well, such as cooking tools, organizing equipment and so much more. Like what their motto suggests, "make every day better, every day." Their products are designed to make life better and simpler. This grout brush will make cleaning the bathroom simpler and easier. Start cleaning your bathroom tiles now with this brush by purchasing it on Amazon, click here.
Now that you're complete with sprays, brushes, and toilet cleaners. It's time to look for the perfect bleach to really kill bacteria accumulating in your bathroom. Soft Scrub Bleach Cleaner is a disinfecting cleaner with Bleach Cleaner Gel. It is an EPA registered disinfectant. To use this cleanser you have to leave it on a surface for about 3 minutes, after which you can use the grout brush to brush the dirt and bacteria away. It's safe to use on steel, chrome, granite, ceramic, plastic laminate, and glass top. Purchase this product now to complete your bathroom cleaning materials kit by clicking here.
Final Thoughts
Cleaning is a tough day's work but it is rewarding knowing that the most commonly used room in the household is clean, disinfected, and even sanitized. There is a certain feeling of gladness that comes with knowing something is clean, especially if you worked hard cleaning it. Now that you know how often you should clean, what materials you can use, suggested process of cleaning the bathroom. It's time to know the right way of cleaning the bathroom by watching this simple video.