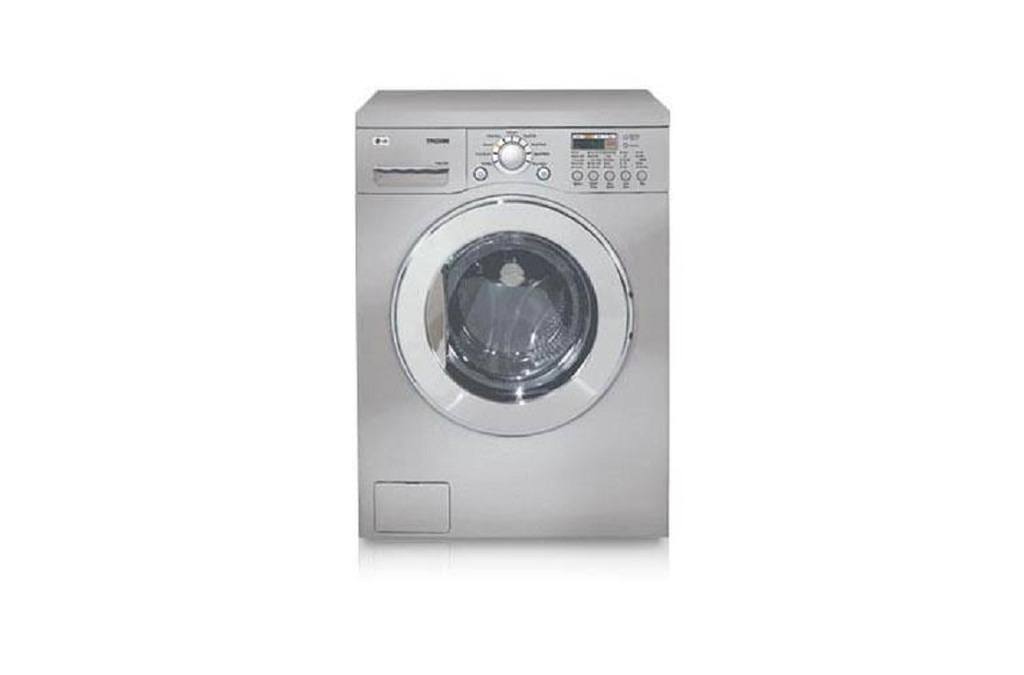 Does Fully Automatic Washing Machine Dry Clothes? Unfolding The Truth with Washing Machines
Out of all the countries in the world, China and the USA are the leading countries with high amounts of washing machine ownerships. People often buy washing machines for the convenience it provides when it comes to dealing with washing clothes; all you have to do is put it inside the machine, leave it there for a few minutes, and then you're done.
Some washing machines can even have the dryer combo, meaning this machine has either the top-loading or the front loading washing machine with the condenser clothes dryer. These types of washer dryer combo machines are perfect for inner-city living, like in small apartments or condominiums. It's only suggested for individuals who have little to no time to move their clothes from the washing machine to a dryer and then iron it out every time.
With this in mind, people who purchase a fully automatic washing machine would still wonder and ask, "does a fully automatic washing machine dry clothes?"  It's a yes and a no. At the end of every wash, there is a spin cycle that centrifuges out the moisture from your clothes making it damp rather than wet so technically it's not dry. More reason why some individuals would rather get the washer-dryer combo so that when it's done all they have to do is iron clothes that need pressing. Either way both types will give a wrinkly, but dry result which requires ironing after. When you're living in a region that has less sunny days, it's also advisable that you own a washing machine and a dryer, rather than simply relying on the last spin cycle of your machine that doesn't entirely dry your clothes.
Semi-Automatic Vs. Fully Automatic Washing Machine
Now that you heard about the two types of washing machine. This part will tell you the differences between the two.
Semi-Automatic Washing Machine
Fun fact, when you search up semi-automatic washing machines reviews on YouTube you would often be given information coming from the Indian Market. The reason why, is because this type of washing machine is cheaper than the fully automatic. The semi-automatic is also water efficient because it allows you to add water manually, meaning you can check how much you put and is needed. Another pro of this type is that it can be stopped in between washes, if you're a master when it comes to washing clothes you can intuitively say when to stop the machine or keep it going.
Though the main reason why people would prefer the other one over this one is because it requires your attention. Which means you can't really leave it alone, you have to check it form time to time to know when it's fully done and is ready to be transferred. There are more pros and cons about this type of washing machine, if you're curious to find out, I suggest you click here to proceed to a more thoroughly explained pros and cons.
Fully Automatic Washing Machine
Judging by its name you can already assume what a fully automatic washing machine is. the machine does everything automatically, the only interfering you have to do is choose a program. The good thing about this is that it does everything for you without interrupting you from other day to day chores. Often, this type of washing machine has a bigger capacity; you can also choose from either getting the top load (the lid is on top) or the front load (the lid is on the front). The downsides of buying this machine are the high levels of water consumption, a required running water source, heavier than most washing machines, and is way more expensive. If you're the type who requires this washing machine, and weigh the convenience more than the price tag, then this machine is for you. To read through a more extensive description of the fully automatic washing machine, click here.
Ways to REALLY dry your clothes Outside.
When you use a washing machine, may it be the fully automatic or the semi automatic, the result will always give you a damp rather than a dry result. This is why most would still consider getting a dryer, or even get the washer-dryer combo machines.
But if you're lucky enough to be living in a place where it's often sunny, like a tropical country in the pacific, here are some tips you can follow to dry your clothes outside of your home.
Shake the damp clothes when you take it out of the washing machine to lessen wrinkles.
Put it in direct sunlight (the sun has a bleaching power that can really whiten your sheets and clothes)
When you hang dark clothes, make sure it's inside out to lessen avoid fading. This may also apply to Jeans.
Never hang sweaters, just lay it somewhere in direct sunlight to avoid over stretching.
Unfortunately, objects like comforters, jackets, or anything that is made out of a lot of cotton requires a dryer. technically, it's still possible but it might produce lumps.
The Battle Against Wrinkles (on clothes).
Whether you use a washing machine, or hand wash your clothes you will always be faced with the problem of wrinkles on your clothes. The longer you allow your clothes to be damp or wet in the washer it will be hard for you to remove them. Most wrinkles are caused by high speeds, taking too long to remove them will fore the wrinkles to set to the fabric.
Here are some tips you can follow to prevent the possibility of setting the wrinkles onto the fabric of your clothes.
Properly use a fabric softener (not too much, not too little. Just the right amount)
Use full water fill for medium load, medium fill for small.
Avoid putting TOO MANY clothes
Do not wash permanent press clothes
Allow the clothes to have enough space in the washer, overloading your washer will increase the likelihood of wrinkles.
Use the iron, with the right ironing technique, and right ironing liquid.
The Right Ironing Tools Against Wrinkles.
If ever you have experienced the problems with wrinkles, the only to fight it is to use the right tool for ironing. Here are the best irons you can choose from to purchase at amazon.
SteamFast Mini Travel Steam Iron
When traveling, it's advisable that you bring your own mini travel iron. It's not all he time that hotels have irons provided unless you go for the expensive ones. This particular iron has a non-stick soleplate and anti-slip handle. The rapid heating technology makes it perfect for emergency ironing. To purchase this iron on amazon, click here.
PowerXL Cordless Iron & Steamer
The most irritating about ironing is when the cord blocks your movements. But with the PowerXL it removes the chord but has the the precise steam power and ironing control. This iron let's you choose your fabric type and sets the right temperature. Unique most irons, this one has a ceramic soleplate while others have a stainless steel soleplate. To purchase this iron on Amazon, click here.
MayTag Smart Iron & Vertical Steamer
The Maytag smart iron combines the power of both a steamer and an iron. It heats faster than most irons and has a vertical steam with 4 adjustable steam settings. The digital thermostat will allow you to specially iron fabrics using the right temperature to avoid destroying it. The removable water tank allows the iron to have a vertical steam and can be filled over and over again. Another feature of this product is that it has a water spray function which can be used against hard to iron wrinkles. It currently has a 4.4/5.0 rating on amazon with over 1,888 reviews. To purchase this product, click here.
Sunbeam Compact Non-Stick Travel Iron
The Sunbeam iron is also considered a travel iron that has the steam feature as well. It garnered a 4.2/5.0 rating on amazon with 3,349 reviews with makes it somehow an excellent product. Though most consumers have pointed out that its water tank is somewhat always leaking and the soleplate always starts to rust/corrode. If you are still open to purchasing this product, click here to proceed to amazon.
PurSteam Stainless Steel Professional Iron
The PurSteam Professional is an Amazon's Choice product in the iron category. It has a complex but fine design that features a thermostat & axial system, and with its stainless steel soleplate it will cur your ironing time. It has a 4.5/5.0 waiting on amazon with 7,454 reviews. To purchase this product, click here.
Final Thoughts.
When it comes to drying your clothes after putting them through a washing machine, there are certain methods you can do and tips you could follow. One of which is through a dryer, but don't just smack it all in there. Here's a video that will give you advices and tips on how to properly use your dryer to fully dry your clothes.