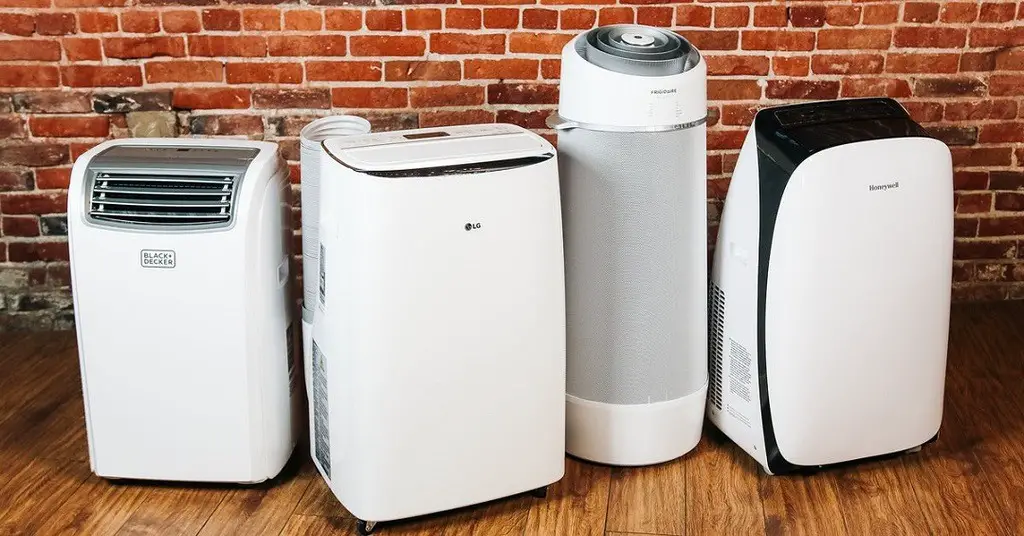 Is There A Portable Air Conditioner That Doesn't Need Venting
One of the things that make it so hard to install an air conditioner is the need for a venting system. Air needs to come out of the room for the equipment to work properly. That's why having one that doesn't need that can be so useful. A lot of people wonder if is there a portable air conditioner that doesn't need venting since that would make installing it easier. The point is that you'd be able to take it anywhere with you. Even to your office, garage, or wherever you want.
So, is there a portable air conditioner that doesn't need venting? There is such an air conditioner. They're called ventless portable air conditioner. They work like any other regular air conditioner to regulate the temperature inside the room without the need for a venting system to get rid of the hot air. They're ideal for people that need mobility and want to take it to different places or rooms inside the house. Also, they don't need to be installed in the ventilation system.
Now, there are a few things to know before you go out and get one for yourself. You need to know how much power you need, the type of air conditioner that suits your needs, the size you want, and the features that you'll definitely need. The point is that you need to learn a few things about them if you want to make the best decision for yourself.
So, make sure to read everything and follow the tips below. For instance, you should consider the average size of the rooms that you want to use the air conditioner and the features that you need like the temperature setting. Make sure to nail this down before committing to any model.
They're Called Ventless Portable Air Conditioner
This type of air conditioner is called a ventless portable air conditioner. You can find models of every size imaginable. The two main advantages of this type of air conditioner are that they're easy to carry around – after all, they're portable – and they don't need installation since they don't need a ventilation system. This makes them incredibly portable and easy to use as soon as you get it out of the box.
Now, the two possible downsides, which are not true for every model is the power and how much it can cost on your electrical bill. Still, you can find models that aren't that expensive to your utility bills and that can cool down any room. Even the large ones. It's all about finding the right model for you.
The main take away is that the portability and the easy installation make it worth it. You can find models the size of a travel bag or so small that you can put it on your desk. As long as it's high-quality and powerful enough for your room size, you're good to go. The hOmeLabs 14,000 BTU Portable Air Conditioner is an excellent ventless portable air conditioner. It's powerful and easy to carry around the house. Make sure to take a look at it on Amazon here.
Multiple Temperature Setting Options
The next thing to consider when it comes to ventless portable air conditioners is the multiple temperature setting options. Any high-quality model will give you a few options of temperature choices to select. In some models, you can even choose the exact temperature you want instead of minimum, medium, and maximum. The point is that you should pay attention to the specific feature since it interferes with the experience you'll have with the air conditioner.
You can also find models that have a built-in dehumidifier and quiet motors. What this means for you in practical terms is that you can have a multi-purpose air conditioner that runs smoothly with little sound pollution. That's why the multiple temperature setting options is the best model. It gives you an array of possibilities to choose from.
So, take your time to consider one of those before you make a final decision. If you feel like you'd use the dehumidifier a lot, you'd definitely benefit from this type of air conditioner. The COSTWAY 8000 BTU is the perfect choice if you do decide to go with one of those. Click to view pricing on Amazon here.
Wide Coverage Area
Another thing that frustrates a lot of people is that ventless air conditioners can be quite small. This usually translates to how powerful the product is. That's why you need to make sure it can cover a wide area if that's what you need from it. It's always a good idea to measure the average area of the rooms in your house.
Once you have the area, check if the potency of the particular model you're considering can cover that. Since this model is portable and easy to install, there's a good chance that you're going to use it in more than one room of your house. That's why it's a good idea to get the average area of the rooms instead of measuring only one.
So, if you don't already know the general area of the rooms in your house, make sure to do this before you choose how much power you need. This ensures that you won't end up with a product that doesn't cover the entire room, creating spots without coverage.
Consider How It's Charged
One more thing that's often overlooked is the charging method. It's important to know what it's the power supply to make sure that your house has it. Although most air conditioners are charged through regular power plugs, some models are USB charged or need a special plug.
The reason you want to be prepared for this is that it can be expensive to get a special power plug installed. Also, USB charged models are usually small and not very powerful.
So, make sure to pay attention to the charging method of the air conditioner. In the case of the USB models, they're perfect for small offices and places that don't get too hot during the summer months, otherwise, they might not be enough for you.
How Portable You Want The Air Conditioner To Be
You should consider how portable you want the air conditioner to be. The reason is simple. You need to figure out the size and features like wheels. These things can make it a lot easier to carry the air conditioner from place to place or even around the house. 
The good news is that you can find models so small that you can hold it with two hands. The not so good thing about them is that they're usually not so powerful. Still, you can find models that are the size of a mini-fridge. They're powerful enough and you can push it around in its wheels. Think of traveling luggage. The size and the wheels are pretty similar.
So, think about how portable you need the air conditioner to be. The good thing is that the ventless models are all portable and quite easy to carry around with you.
How Many BTUs You Need
We've been talking a lot about how powerful you need the air conditioner to be. Finally, this is when you make the decision. The BTUs are what determines how powerful the air conditioner is. The higher the number the more powerful it is. It's like the voltage for certain electrical tools.
What you need to decide here is how much you need. Remember that if your room is small, you don't need too much power. You'd be only wasting money since a less powerful model would get the job done as easily.
So, figure out how many BTUs you need. For small rooms, anything from 8000 and above will suffice. If you need something more powerful, you should go with models like 12000 or even more. The SereneLife 3-in-1 Air Conditioner is great for medium to large rooms. You should get yours on Amazon here.
Make Sure It's Durable
Finally, make sure the air conditioner is durable. This is something that you should pay attention to with anything that you consider buying. Durability is an important factor since you don't want the product to get any errors or problems too soon.
The most durable air conditioners are a mix of brand, quality parts, strong outside, and price. The important thing is that you should always get the most durable product at the price range that you can afford. If you respect thig rule, you will likely have no trouble picking the best ventless portable air conditioner.
So, follow this final tip. Another thing that you can do is to take a look at the recommended models. They're all highly durable and of great quality. Just make sure that you take a look at the description to figure out the durability factor before you make a decision.
Final Thoughts
So, there is a portable air conditioner that doesn't need venting. They're called portable ventless air conditioners. They're great because you can carry them from one room to another and the installation is the easiest thing you'll ever do. Just make sure to know how powerful you need it to be, the size, the charging method, and the durability.