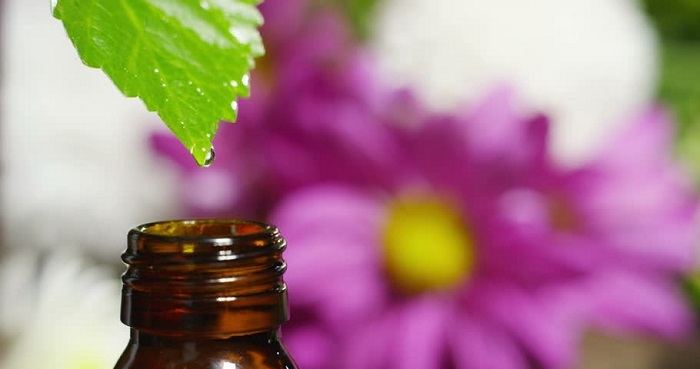 A Comprehensive List of Scents and Their Effects (The Importance of Aroma)
Do you have a fascination with smells? Are you the type of person who likes their house to smell fresh and scented? Then this article is perfect for you. Everyone is different when it comes to what scents they like, and what they do not.
Everyone is very particular with regards to scents – from sweet and subtle to strong and vibrant, there are an array of smells that can be purchased for that fabulous smell. Within this article, we are going to take a look at the following topic: list of scents and their effects.
This article has been broken down into the following key areas:
The importance of scents
Why do people use fragrances in their home?
What effects do you want from scents?
Aromatherapy
List of common scents
Finding that perfect scent for you and your home
The Importance Of Scents
Okay, so you are at home, cleaning and sprucing up the place, and the last touch you would normally add is to spray the air with a certain fragrance. This is totally common amongst households.
However, let me ask you a personal question – what fragrance do you prefer? Vanilla? Fruits? Musks? There are so many scents available on the market, you are spoiled for choice.
Some people may experiment with their fragrances and change their choice from time to time. Whereas other people tend to use the same smell.
Whatever type of person you are, there is probably a reason as to why you choose that scent. It is suggested that different smells and scents around the house cause different effects. For example, vanilla is said to have a calming nature to it, which is why a lot of people tend to choose this to spray their house.
Why Do People Use Fragrances In Their Home?
There is no better feeling than walking into your house after a long day of work to be met with a lovely scented room.
Candles and air fresheners are just a couple of ways that people add to the scent of their home.
The main reason as to why people use fragrances in their home is to create a particular mood and ambiance. Whether you want to create a subtle freshness or a vibrant smell, there are lots of choices available for you.
Further on in this article, we will take a look at some of the most common scents available to you, as well as highlight their known effects. But first of all, let's take a look at the following question – what effects do you want from scents?
What Effects Do You Want From Scents?
There are numerous effects that can be generated from using different scents. Below we have included some of the common effects that can be created:
Calming and soothing
Relieves tension
Provides relief
Provides comfort
Relax muscles
Relieve stress and anxiety
Lighten your mood
Create an ambiance
Creates a romantic atmosphere
As you can see, there are so many benefits of using scents. This is why scented fragrances are often used in treatments such as aromatherapy.
Aromatherapy
Aromatherapy is a way of calming a person by using plant materials and essential oils to create lovely smells. This is said to improve psychological and physical well-being.
This is a practice that has become popular over recent years and is said to treat different diagnoses such as stress and anxiety.
In the next part of the article, we are going to explore some of the most common scents that are said to work wonders on both your health and well-being.
The Real List of Scents and Their Effects!
In this part of the article, we have included a list of common scents used in treatments such as aromatherapy and the household. Not only have we provided you with different scents, but we have also included a quick outline of the added benefits of using each scent.
Jasmine
Jasmine is a popular scent. This is said to provide a calm and soothing feel for people, which is great for people who are stressed or anxious. The smell has a slightly exotic and floral feel to it which helps to reduce stress levels and create peace of mind.
Lavender
This is extremely popular and probably one of the biggest scents available. Lavender is fruity and fresh. This is often used in aromatherapy. There are lots of products with lavender that help you drift off for that perfect night's sleep. This is a great choice for people with depression or suffers from muscle pains.
Chamomile
Next on our list is chamomile. This is a sweet and crisp scent which is also used to help relax and soothe people. This is commonly used to help treat headaches and nausea, and can even be used to help your sleeping pattern.
Vanilla
This is quite a strong scent and is hit and miss with most people. Either people love the smell, or they hate it. Vanilla helps to stimulate the body and create relaxation. From bubble baths to candles, vanilla is a commonly used scent to help relieve symptoms of depression, anxiety, and tension.
Eucalyptus
Eucalyptus is another great scent that you can experiment with. This has quite an earthy smell to it. This is often used to relieve symptoms of colds, poor blood circulation, and arthritis.
We have provided you with 5 common scents and their effects. Of course, there are loads more to choose and experiment with. Some either scents include:
Peppermint
Ginger
Sandalwood
Lemongrass
Cedarwood
Finding That Perfect Scent for You and Your Home
No matter what scent you prefer, there is definitely something to suit your preference. It is all about experimenting with different smells and finding one that is right for you.
Final Thoughts
Hopefully, this article has provided you with some clearer information with regards to different scents and their effects. At the end of the day, everyone's taste is different, and it is a matter of opinion. Find a scent to suit you and fill your life with it to create a happier and more vibrant ambiance.