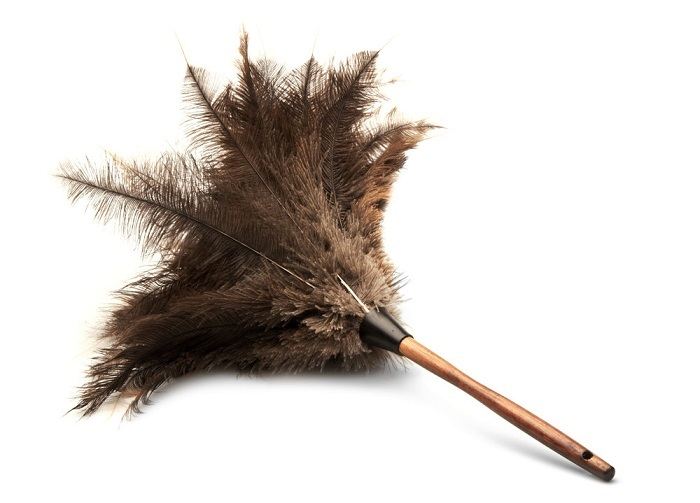 How to Dust Proof a Room (5 Steps for a Dust-Free Space)
From January to December—year to year—sneeze-inducing and allergenic dust is a steadfast reality for most homes. Apartments and mansions endure this need to maintain themselves out from under a blanket of skin particles, fine dander, and dust.
And at its worst, men and women take a wand to the sitting grey and break out the feather dusters.
This may seem like one of those things that cannot be changed, but there is a low-effort way to achieve a dust proof room. You do not need to consult a designer or architect; you can achieve this kind of room on your own and at home by learning how to dust proof a room. In this post, we cover the essential 5 steps that make for a dust-free room from beginning to end.
Pesky Dust Explained
A particularly troublesome and sneeze-inducing dust problem will from many factors including lack of airflow, the presence of large numbers of people, and whether you own pets—to name a few. The main source of dust comes from the way our bodies are constantly at work.
As proteins and cells split and break down on our skin, particles are slowly let go, and dust is created. More living creatures often means more dust. More dust means a greater need for air flow. Lack of airflow can mean a serious dust problem, especially in carpeted homes with upholstered furniture.
Dust also builds up in the house from exposure to the outside world where dust is carried from too many sources to name through the air into your home, clogging air filtration systems and being carried in on your clothes, As time passes, this outside and inside dust combined leads to fine blankets of dust throughout your home.
You may have tried many regimens and ways to rid yourself of troublesome dust issues and an allergenic nightmare. In the next section, we consider some items that can help you have everything you need to create a dust-proof room for yourself.
Supplies for Dust Proofing
You may already have what you require for a dust-proof room. Here are some items and products you will need that can help with proofing a room from dust and give you the best possible result.
Blinds or Shutters

: The thick material and body of curtains and other forms of drapery actually capture and retain dust without consistent and constant washing. Consider using blinds or shutters which are easily wiped down and do not store dust as curtains do.

Washable Allergen Covers

: Similar to drapery and curtains, beds store dust inside themselves because their materials are soft and porous. While you may rotate your bed and wash your bedding regularly, adding an allergen cover to your mattress and/or box spring can go a long way.

Pleated or Paper Air Filter

: Your forced air heating and cooling system are responsible for blowing around lots of dust throughout your home. In order to dust-proof, you will need a filter that attracts and retains dust using an electrostatic charge such as a paper or pleated air filter. Remember that you will need a new filter every three months to avoid congestion.

Plastic Bins and Containers:

Like drapes, clothes and sweaters are excellent at retaining and spreading dust. In order to keep from excessive vacuuming and dusting of your closet space in your dust-proof room, you will want plastic bins or containers for storing extra dust-attracting winter clothes and blankets.
How to Dust Proof a Room!
Now that you know the source behind the nose-tickling issue of dust and you have a list of items that can help you in your mission for a dust-free environment, you will see why we have chosen the following step for dust-proofing a room. Try them each and together for the best results.  Click Here for my recommended best room dusters 
1. Get Rid of Your Carpet
Let us cover the most difficult step first: you will want to remove all the carpet from the room you are attempting to dustproof. Carpet is like a sponge for collecting dust and dander, and removing it is the only way to dust-proof space since carpet cannot be beaten, and even constant vacuuming is pointless against a carpet dust blanket in your room.
2. Attract and Remove Dust
You may be attracted to string mops, feather dusters, or other ways of dealing in the dust, but the truth about these old-fashioned methods is that they merely push dust around rather than capturing and removing it. Choose to use a dust-clearing method that uses electrostatic and pleated folds to capture and remove dust, such as a Swiffer or a Grab-it cloth.
For furniture, a microfiber cloth is your best bet since its fibers will capture the dust for removal, and, alternatively, you can use a damp cloth if you need something gentler. For floors, you may choose to invest in a microfiber mop for your cleaning—which will be all you will need after you remove that dusty carpet! Click Here for my recommended room dusters
3. Purify and Vacuum the Air
Many people are attached to their vacuum and invest a lot of money in choosing what they think is the right one. Unfortunately, when it comes to dust, suction is not everything. The next time you are looking for a new vacuum, consider getting one with a HEPA filter which will filter out some of the dust in the air of your home as you clean.
If you do not have a vacuum with a HEPA filter to remove dust from the air, you can replace your air filter with an electrostatic and pleated paper filter in order to capture and remove dust. To do this more effectively and efficiently, you can turn your thermostat into "fan only" mode which will activate the blower inside the system and speed up the filtration of the air.
4. Replace Upholstered Furniture
After removing your carpet from the room you intend to dust-proof, the same logic will apply to replace your upholstered furniture, which, like carpet, is a sponge to dust. Dust-loving mites and bugs also feed on upholstered furniture which is difficult to clean even with a powerful vacuum.
Try choosing a form of furniture that you enjoy the aesthetic of in leather or vinyl which is easier to wipe down and maintain free of dust.
5. Beat Your Rugs and Pillows
Similar to upholstered furniture and carpeting, your rugs and pillows are a haven for dust and dust mites, so if you intend to keep them in your dust-proof room, you will need to remember to beat them regularly.
If you find the job aggravating to your sinuses you can try popping them in a hot dryer to control dust mites while you remove dust through your dryer's filter.
Final Thoughts
If you have a dust-problem, you do not have to live in a constant state of cleaning, vacuuming, and dusting. Your problem with dust can be removed with a few simple tools such as electrostatic cleaning supplies and filters as well as a few simple subtractions like the absence of a carpet, upholstery, and loose cloth.
Whether you are looking to dust-proof a room for the first time or researching additional steps to dust-proof your whole home, there is a useful step on this list for you.