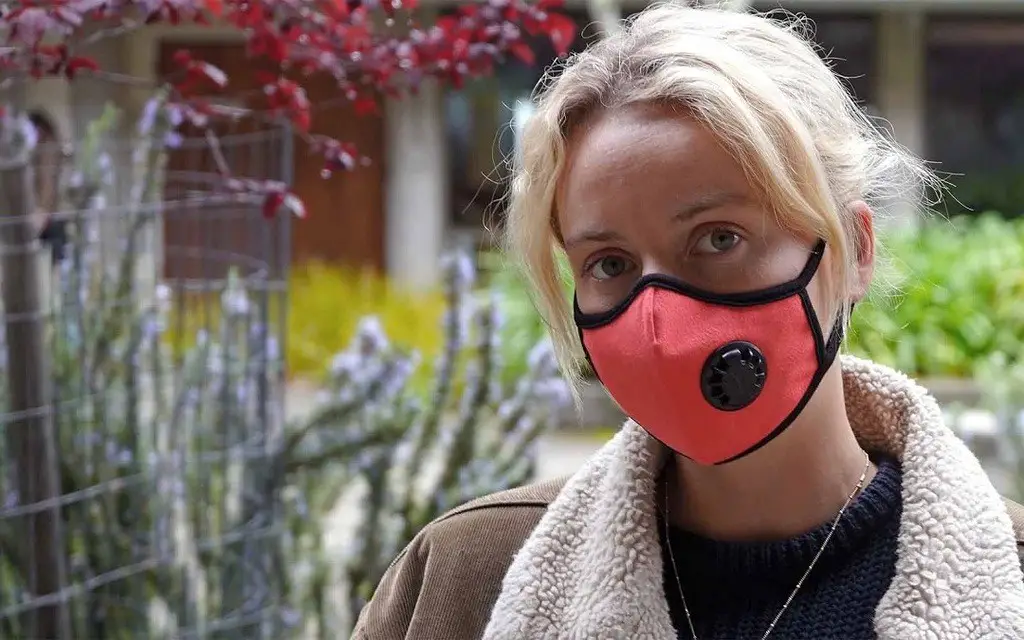 Best Dust Mask for Allergies (Five for Feeling Relief)
It is five minutes into your cleaning frenzy—tackling dust and taking names. You think everything is going fine and continue your dust busting. You select your weapons, dampen cleaning cloths, and make your way through your house in your yellow gloves. As you start breathing in some of the fumes from your cleaning agents and the dust is unearthed and unsettled, you start to feel an itch, a sneeze, and you know your allergies are about to hit with a vengeance.
Your resolve for a dust-free home is noble, but the pain and suffering it renders on your sinuses is no way to keep up, which leaves you abandoning your mission and escaping to fresh air and a few antihistamines. You may think there are no other options than face the pain of allergies when dealing with dust, but the best dust mask for allergies is out there!
Dust masks for people who suffer from allergies are essential. Households with a dust problem can be more easily addressed when you are equipped with a mask that makes dealing in dust easier and less painful. You may be unsure which dust mask to select if you are someone with allergies, so review our list of the top five best dust masks for those with allergies, and take your pick!
Dust Masks
Dust masks, in general, protect the wearer from small particles in the air like dust that can aggravate allergies and cause sinus trouble. Small particles cannot penetrate the mask which uses various technologies to create wearable, breathable protection from dust and other small particles, meaning you can wear dust masks without sacrificing comfort or air.
Because dust masks keep your air clean when there are particles or dust in the air, they have many applications. Some of the more popular uses of dust masks are to wear during cleaning, when there is heavy pollution in the outside air, and many other trade applications.
Most dust masks use a semi-permeable layer of cloth or paper to keep the air clean. Usually, they feature multiple layers of paper or cloth that allow air in and keep different sizes of particles out. This keeps anything of even an incredibly small size from entering the mask and causing discomfort or harm to the wearer.
This design has been proven effective and is still popular with the most successful dust mask creators, but there are a few innovations on the dust mask that make this list of the best dust masks for you if you have allergies.
Allergies? Best Dust Masks for You
When there is a need for protection from dust that is highly wearable and truly comfortable, there is the popular honeycomb mask which is designed athletically with a flexible, breathable material. The material is an advanced antimicrobial that kills germs for a lifetime even after repeated and consistent use.
The mask gives protection from allergens, dust, pollen, and even flu risks down to the level of a single micron, meaning that even the finest airborne dander or bacteria cannot enter the mask and disturb the wearer.
Made in the states, the honeycomb mask is completely machine washable. Its design is the most wearable in public on this list, so it can easily provide protection in a city environment or during travel outdoors. Click Here for the latest pricing and information. 
Constructed out of a finely woven copper wool that works to kill germs and viruses, this allergy mask by Dr. Hoffmann uses a one of a kind and layered filtration system that can filter down to less than one micron.
With less that one micron entering the mask, dust, and pollution do not stand a chance while wearing the earloop mask which is both comfortable and adjustable to the face shapes of men and women.
Made out of a machine washable and reusable fabric, this face mask is a great choice for those with allergies due to its comfort to wear, its ability to kill germs by design, and its powerful filtration system that cancels dust down to less than one micron. Click Here for the latest pricing and information.
Simwell Dust Masks

Activated Carbon Dustproof Mask with Filter
Coming in a deep black or slate gray, this mask is a personalized and effective investment in your health as it isolates and protects from 98% of allergy-causing particles such as dust, pollen, smoke, gas, and chemicals.
Using a combination of an adjustable ear loop, velcro straps, and a nose clip, this mask fits closely and securely to the face so that you are never exposed to the air without protection. The design is 3D cut to fit most faces and includes a double breathing valve, mesh ventilation, and superior permeability for the ease of taking a refreshing breath.
For use during household cleaning, exposure to pollution, and through sports activities, the mask provides multifaceted protection from particles and haze indoors and outdoors. The mask offers a risk-free purchase with the ability to contact customer service about their lifetime warranty. Click Here for the latest pricing and information.
Infityle Dustproof Activated Carbon Face Mask
Featuring a premium and permeable Nylon construction that is comfortable to wear and highly powerful at filtration, this activated carbon mask filters out an impressive 98% of dust, smoke, particles, and chemicals.
Filtering down to the micron, this mask can be used for many applications, but it provides excellent protection for those with allergies by protecting against dust as well as pollen and pollutants when indoors or outdoors.
Including removable paper filters and a small effortless breathing valve, you will find the mask comfortable during inhale and exhale through a cotton filtering system and mesh cover. The mask comes with a 90-day satisfaction guarantee. Click Here for the latest pricing and information.
Protecting kids as well as adults with a one-size-fits-most fit, this mask comes with adjustable straps for wear that fits men, women, and children while its multi-layer protection system uses five unique layers of carbon, cotton, and fabric to filter down to the micron.
Dust, particles, chemicals, smoke, and pollution cannot enter the mask which comes with activated carbon filter replacements for continuous use. The comfort and effectiveness of the mask make it useful and reusable for use at home or during travel in the outdoors.
Blocking bacteria and pollen as well as dust, this mask is a great choice for those with allergies, and you will find that the mask is comfortable to wear and form-fit to your face. Click Here for the latest pricing and information.
Final Thoughts
All of these air-friendly dust masks were selected because of their intelligent and comfortable designs as well as their ability to protect their wearers from allergy aggravation. Their designs feature comfort and effectiveness as priorities for those with allergies. It does not matter if you are seeking a multiple-function dust mask you can wear indoors and outdoors or simply want protection during your everyday cleaning tasks, these are the very best dust masks for protecting yourself from dust, bacteria, and allergens. Give one of them a shot through the links we provide.