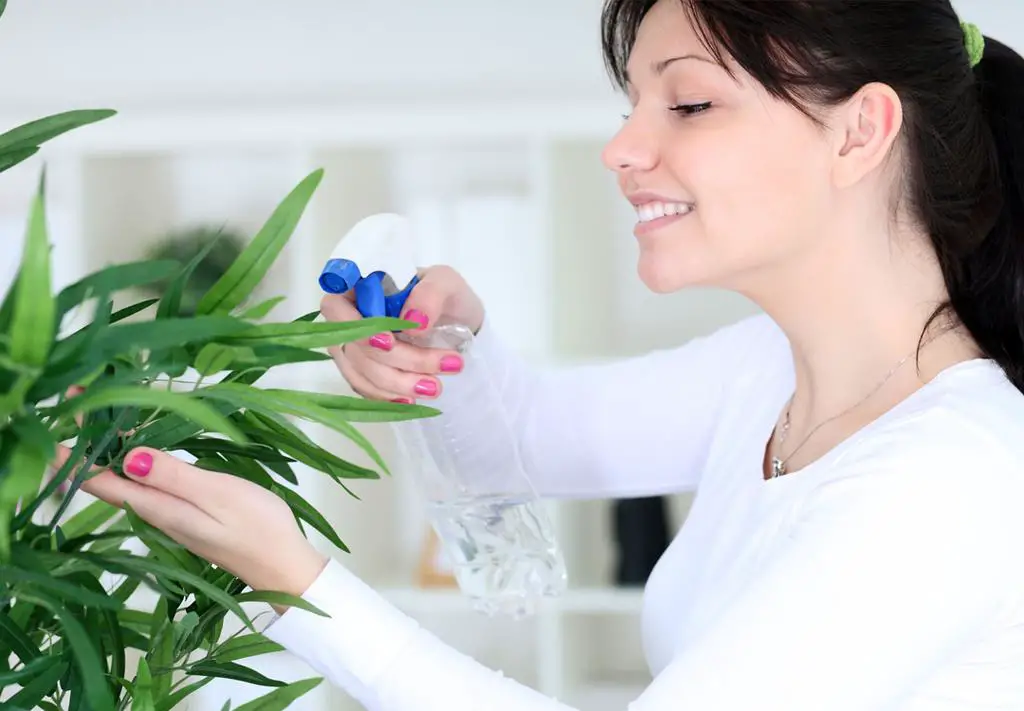 Best Insecticide for Home Use (5 for Freeing Your Home from Pests)
It is summer, and life is good—for the bugs in your home and garden. You think they might get comfortable and take up permanent residence, so you take up arms, invest in sprays, and make your way through the house with the urge to kill the intruders. After everything is said and done, dead bugs lay drowning in pools of insecticide, and you start to feel a sense of false relief and repose. Tomorrow, they will return as if no war had been waged the day before.
Your desire for a bug-free home is a good one, but the store's offerings of insecticide made for polite pest problems are no way to keep up with the growing hordes, leaving you helpless in your mission as bugs get cozy in every corner of your home. You may think that you are out of options and must face the problem with constant, malicious vigilance, but the best insecticide for home use is just a click away!
Insecticide for home use during bug season is essential. Households with a bug problem can more easily be purified when you're armed with an insecticide designed for indoor and outdoor use without threatening your children or pets. If you are unsure which insecticide to choose for your home, review our top list of the best insecticides for home use and choose your weapon!
Insecticide
In their primary application, insecticide rids and protects your home from mild and severe bug problems that can cause fear, discomfort, and disease. Even the smallest bugs cannot handle the chemical attacks which insecticide technology uses to kill bugs while maintaining a safe and clean environment for pets and humans, meaning you can use insecticide without sacrificing the safety or comfort of your house.
Because insecticide keeps your home free from pests when there are infestations or bug-attracting factors (such as open food), they have many applications. Some of the most common uses of insecticide are for gardening when there is heavy possible damage from pests and many other commercial kitchen applications.
Most insecticides use a colorless and odorless chemical composition to keep bugs away. Usually, they feature multiple mechanisms of pest control that allow the insecticide to attack bugs while also warding them off, to begin with. This keeps bugs away before they take residence and kills them if they have already begun an uncomfortable infestation of your home or garden.
These outcomes are effective enough for most consumers and they are popular with apartment complexes and avid gardeners. Still, there are slight differences between brands and strains of insecticide to be considered when choosing what is best for your home.
Best Insecticides for Use In-Home
1.

Tempo

Ultra SC Multi Use Pest Control Insecticide
When there is a need for protection and knockdown of bugs that is easy to use and highly versatile, Tempo is a sure bet with its low toxicity and fast-acting treatment effects. The formulation of this insecticide delivers all the punch of a powder formula while being in a liquid that is more easily handled and used—not requiring at home formulation and agitation.
Tempo Ultra gives protection from beetles, worms, borers, moths, weevils, roaches, ants, grasshoppers, gnats, spiders, ticks, and silverfish among others, meaning that whatever your insect situation Tempo is there to help. Bugs cannot stand the formula, and they are quickly exterminated and knocked down by its chemical action.
Featuring a long residual formula, Tempo will continue to protect your home long after application. It is produced to be a versatile and all-purpose solution to your need to protect yourself from pests. As such, it is the most potent on this list which does not mean it is the most dangerous since it features low toxicity for humans. Click Here for the latest pricing and info on Amazon.
2. FMC

Talstar

P Professional 96oz
Containing an active ingredient of Bifenthrin that targets over 75 unique pests, the formula of insecticide by Talstar is also a versatile and robust pest control solution that can reduce bug populations down to nothing after liquid application.
With spiders, mosquitos, roaches, ticks, fleas, pillbugs, earwigs, and millipedes obliterated by the formula, there are not many varieties of household bugs left to stand up against you. The formula is even safe to use around pets once it is dry.
Made with a long residual liquid, this formula of insecticide is a great choice when you need to protect your home for long periods since it lasts up to 3 months after a single application. Click Here for the latest pricing and info on Amazon.
3.

EcoSmart

Organic Home Pest Control, 24-Ounce
Repelling not only flying insects but also any insect that might exist in your home, EcoSmart's take on a home insecticide is stain-free and safe enough to be used inside and around your home for both indoor and outdoor protection and satisfaction.
Using a wonderful and ecological synthesis of organic plant oils, this insecticide protects your home naturally and with a delightfully fresh scent of clove and peppermint which is not something chemical formulations choose to offer. The design is fit for families since it is safe to use with children and pets while not harming or staining carpet, wood, or fabric.
For use inside and outside, this insecticide by EcoSmart provides worry-free and safe protection from bugs and flying insects while offering an environmentally-friendly formulation that will not harm water, food, or mammals (such as birds). Click Here for the latest pricing and info on Amazon.
4.

Wondercide

All-Purpose Organic Home & Garden Insect Control 32 oz Spray
Made in the USA and featuring non-toxic, natural ingredients that are safe to use around food, this spray insecticide kills an impressive number of bugs including roaches, flies, ants, mites, moths, gnats, aphids, and more.
Never fearing the use of too much, this natural and non-chemical approach to insecticide freshens the air, fabrics, and carpet as often as every day but can be used every six weeks to establish a bug-free zone and environment. Click Here for the latest pricing and info on Amazon.
Protecting your home and garden as well as children, pets, and adults from a broad range of insects and pests, this botanical spray insecticide by Natura Bona is a safe and effective take on home protection.
Repelling and killing insects on contact, the spray mechanism of the product neutralizes the neural system of insects and inhibits their ability to move as well as exist in your space. The all-natural oil, green, and non-toxic formula is safe and effective to use indoors or outdoors by applying around all entrances once a week. Click Here for the latest pricing and info on Amazon.
Final Thoughts
All of these approaches to a home insecticide were chosen because of their broad spectrum of an attack on unwanted pests and predators. Their formulation and chemical actions vary, but all of them are low-toxicity or non-toxic for in-home and out-of-home usage. Whether you are seeking to kill a specific pest or protect your home from the full gamut of possible bugs this season, choose one of these very best approaches to home insecticide through the links above.