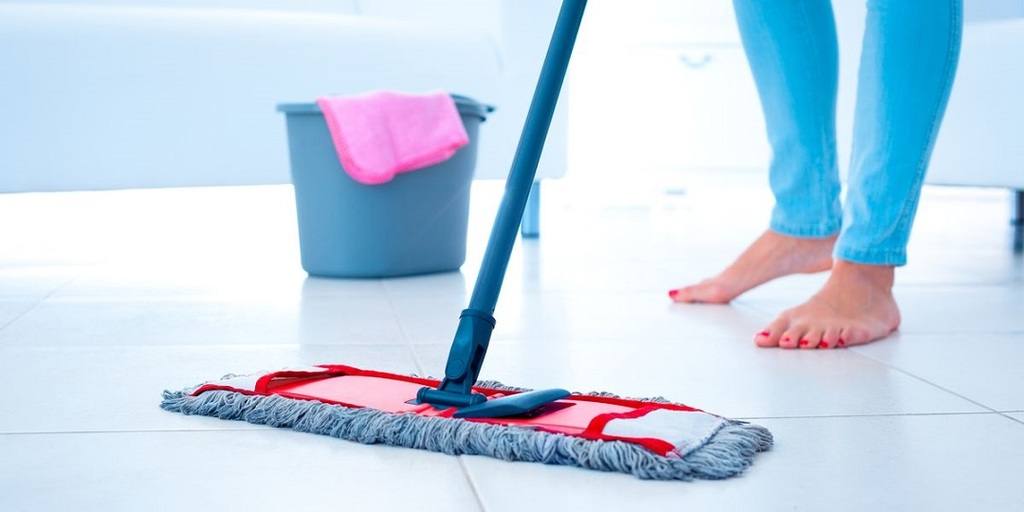 Best Mop Alternatives: The Dirty Truth About Mops
It's time to ditch that dirty water-filled bucket and the mop that's barely changed in the last few decades. You need a high-quality, easy to use mop alternative that won't leave you scrubbing on your hands and knees. More importantly, sloshing pre-used water around your floor isn't getting anything cleaner. Sadly, it's not even sanitary. Yet plenty of people are so stuck in the past that they're wasting time and money.
Don't exhaust yourself by pushing a ropy mess around. Likewise, you can skip the fancy lever-squeezed sponge on a stick. Neither one is going to help you get the chores done. Instead, for a healthy and tidy home, you need a better option. I'll walk you through why you should toss that nasty mess-stick and grab a great alt-product that will do the job better and faster.
Why Mop Alternatives are Essential
To understand why you need to switch to a mop alternative, there's only one question you need to ask. Have you ever looked at that gross mop water and wondered if your floors are clean? They're not.
Maybe you change the mop water several times and use disinfectant scrubs. Or perhaps you soak that nasty rope mop overnight in a disinfectant to 'clean' it. Regrettably, that's not going to help at all. Furthermore, there are plenty of people out there who have never even considered how disgusting their mop heads genuinely are.
The American Society of Microbiology has shown that upgrading to a newer microfiber mop can remove about fifty percent more of the surface bacteria on your floors. Worse still, old mops get less useful every time you use them. Plus, decontamination mop heads is a myth. It doesn't work at all.
Skipping the disinfectant doesn't help. At least where mop water is concerned, plain water or non-disinfectant soap and water only helps bacterial growth. Yet we still use mops in places like public restrooms and hospitals.
It's time to stop throwing away your money on ineffective, outdated, and misunderstood mops. Your health and home are worth more than that weird, unclean mop head can ever give you.
Worse Than a Toilet
If you're like most people, you'd assume that mopping with a good disinfectant is enough to sterilize a surface. Now, more than ever before, it's vital that you know this is a lie. Those shiny clean looking floors are just a fancy mask hiding some disturbing secrets.
You might expect that a toilet or door handle is the most contaminated place in a bathroom, but you'd be wrong again. According to Stop The Mop, Columbia University, and ABC news worked together back in 2011 to show that public restroom floors are the dirtiest places in the bathroom.
At two-million bacteria per square inch, those bathroom floors, even when mopped multiple times per day, are a nightmare. It's enough to make you hold it until you get home. Unfortunately, the toilet isn't a problem. You're walking on the issue. Or at best, you're walking through the steps of everyone who tracked that nastiness out when they used the potty.
Spin Mops Are Mops
If you're among the hardcore spin mop and microfiber spin mop fans, it's time to take a second look, and then toss that mess for a mop alternative. Admittedly, either (or both) will get your floor just barely cleaner than a standard loop or sponge mop. However, that's not the whole story.
You're still just dipping a dirty head in a bucket of now-dirty water to get things clean. Unfortunately, as easy as they are to use, both these styles are essentially the same as a classic old-style mop. They simply don't clean the floor.
Plenty of people love and cling to their spin-mops, but it's not doing you and your floor any favors. Spinning bacteria and harsh chemicals is a great gimmick. Likewise, those microfiber heads feel soft and get the visually apparent gunk off your floor just fine.
It's the stuff you can't see that's the big problem. The first time you use the microfiber spinner, it works well enough. Subsequently, not so much.
Please, stop living with, and walking on those repulsive floors. Shine and lack of large dirt particles or stains aren't the same as being clean. Your eyes can play tricks on you, but science doesn't lie. You need a better alternative if you want to have clean floors.
Mop Alternatives Are Better
There are three basic things mop alternatives offer that you can't get from a standard mop. First, you can use steam to sterilize the floor. Second, the option to change or thoroughly clean your mop heads with every use will help get more of the nasty bacteria and contaminants off your floor. Third and finally is the mop with a vacuum suction option. Each one has advantages.
Steam mops are arguably the best choice for floor cleaning on hard surfaces. Although you want to make sure you're cleaning a sealed floor, so you don't get water in your subflooring, superheated water is surprisingly effective. Watch out for seams between tiles as they can leak. Especially with linoleum floors, this is problematic.
Next, the flat mops offer outstanding versatility. Moreover, you have a bucket free cleaner that doesn't re-add bacteria to your floor. It's vital to throw away the used heads when you're done with them, which can feel like a waste. However, there are washable, reusable options to cover your mop.
Make sure you thoroughly wash and dry any reusable heads. If they can't handle the hottest water, seek a different source. There are even patterns for crocheting your own mop covers, and those are excellent for cleaning because you can choose your fabric and get it sterile in the dryer.
Lastly, the mop with a vacuum solution is also outstanding. Because it uses clean water and then removes the remaining water and debris from the floor, you get a better clean. Furthermore, this style helps reduce slip and fall hazards. Getting rid of the moisture on your floor is a great way to prevent bacteria from thriving. Plus, you're not re-cleaning any area with used water or dirty heads.
Any of these choices will get your floors a lot cleaner than an old school mop. Who knew that getting an alternative could save more than merely back pain from hauling heavy buckets? If you haven't tossed your mop already, you can do that right now.
Keeping the old mop will not help you get a cleaner floor. Unfortunately, there's not much you can do to make that mop work better. Unless you need it to prop open a door or use the stick to add a layer of extra lock in a sliding door track, ditch that mop already!
Top Five Best Mop Alternatives
Standard mops are messy, and not very efficient, which is why you need a mop alternative. However, there are too many knockoffs on the market. Naturally, you want a high-quality floor cleaner to save time and money, but how do you choose?
Luckily, I've spent years using alt-mops to keep my home tidy. I'll walk you through the top five best alternatives out there. No more smearing dirty bucket water around and dripping everywhere because these are all superior options.
Skip the wasted time. There's no need to spend days reading bad reviews and trying to figure out which models actually work. You can get your floors done in a fraction of the time, and keep them cleaner with any of these carefully curated choices.
1. ThermaPro
Steam Mop Cleaner 
The ThermaPro Steam Mop Cleaner is one of the best options out there for numerous reasons. Primarily because you get so much more than just the high-quality steam mop, this ten-in-one is going to become your favorite everyday household cleaner.
Doubtless, you can mop with it, but once you add the attachments, you'll see how incredibly versatile steam cleaning can be. From windows and mirrors to furniture, baseboards, and more, you're going to love this mop alternative. Adjustable modes give you control over how much steam to dispense. Meanwhile, the three handle options turn this single tool into a clean-everything device that is indispensable.
Skip the harsh chemicals, and bacteria brewing, drippy rope mess. Steam offers 99.99% sanitation without the need for any other disinfectants. Plus, it's safe for kids and pets so long as you keep little fingers and noses away from the hot end.
When you finish with the floors, you can take the handle off and get those counters, shower walls, and dusty chairs cleaner as well. So you'll save money, time, and a ton of storage space by upgrading to a single device. No more sponges that grow bacteria and mold, or feather dusters dropping dust mites on the floor.
PurSteam is so sure about what they do they offer an incredible two-year warranty. Replacement is completely free if anything goes wrong with this mop. They provide a no-cost-to-you guarantee.
The only downside to PurSteam is that you might feel silly for not getting one sooner. Moreover, you need to watch out for imposter brands that don't offer the same service. Naturally, when a product is this good, everyone wants to be part of it.
To get a spotless floor and more with a genuine ThermaPro, click here.
2. Shark Steam Mop
If you haven't already heard of The Shark Steam Mop from Amazon, then you missed out on some great news. When it comes to innovative floor cleaning, steam isn't exactly new, but putting it into a mop is a relatively recent innovation. More importantly, it's a serious upgrade from those repulsive buckets of brownish-grey water you used to use.
The Shark is ready in a mere thirty seconds, so you don't have to wait around. It takes less time than filling a bucket with hot water and soap. Moreover, you can skip the soap and harsh chemicals altogether. Get a clean floor while only using water.
Once your steam the floor, you'll never go back to those toxic brews to disinfect again. Plus, the surfaces will be kid and pet safe. While it's still not a good idea to literally eat off the floor, we all know it can happen with little ones and furry friends. At least you won't need to wonder what else got in their mouth.
At just under five pounds, you won't have any trouble pushing this ingenious alt-mop around. Plus, it's slim and easy to store. The refillable tank is simple to clean, and you don't need to buy a new one every month to keep a semi-clean floor.
To disinfect your floors with steam, choose a Shark by clicking here.
3. Rubbermaid Reveal Floor Cleaning Kit
There are some names we all know, so choosing this Rubbermaid Reveal Floor Cleaning Kit was almost too easy. However, you may not recognize the newer name of TerraCycle. You will know them soon. Rubbermaid has partnered with the recycling company to help create more eco-friendly products.
A commitment to sustainability is nothing to sneeze at. More importantly, supporting companies that are working hard to help give us all a cleaner future is vital. In addition to getting a spotless floor, you can have cleaner air, water, and soil for years to come. That's serious value-added even before you know anything else about this outstanding flat mop.
Unlike the older flat mops, the Rubbermaid Reveal offers generous twenty-two-ounce refillable bottles. Hence, you don't have to toss out all that plastic. Nor will you need to buy jug after small-jug of overpriced cleaning fluids. Instead, fill them from a larger container, or blend your own floor cleaner to do the job.
The durable, lightweight alt-mop offers fifty percent more cleaning per swipe than any dirty old rope mop. You get less mess, including what you can't see, and the planet wins too. Better still, you save money. Plus, it takes less time than traditional wringing and hauling buckets.
The non-scratch rubber is excellent on stubborn spots without harming your floors. Moreover, the Reveal is safe to use on any type of flooring from laminate to marble. A battery-free trigger dispenses as much, or as little fluid as you need. Resultantly, you waste less water and floor cleaner, while doing a better job.
Additionally, the microfiber pads are safe to toss in the laundry. Reusing the well-cleaned pads cut down on trash. Plus, the design allows you to get into those hard to reach spots more quickly and easily.
Finally, a one-year limited warranty assures you that you can get a replacement if there are any problems with the materials or workmanship. If you have questions or concerns, then you'll also appreciate the superb customer service offered by Rubbermaid. Furthermore, you'll love the easy to read manual and installation guide.
Go with a trusted name in home cleaning when you click here.
4.
Homevative Household Microfiber Spray Mop Kit
One of the biggest complaints people have about flat mops is that they can be a challenge to refill, but not with the Homevative Household Microfiber Spray Mop Kit from Amazon. Two refillable bottles allow you to choose your favorite floor cleaners easily. Refills are a breeze. Plus, you can add essential oils of your choosing to make the whole house smell great. 
You will love the leak-free design. Each stress point in this innovative mop comes with rubber washers to help keep liquids inside until you're ready to use them. Happily, that means you won't have to worry about wasted cleaners dripping on the floor while you're busy elsewhere.
The low stress, low-waste design is excellent for the environment. You can clean the floor and help save the planet. Mopping won't feel like such a chore when you know you're doing the right thing for your home and the future. That's the sort of admirable and sensible bonus that most companies don't consider when they design products.
Carbon fiber microfiber pads are another of the many brilliant innovations from Homevative. Not only does the carbon help keep down odors, but the pads are washable and reusable. With up to a hundred uses per pad, you're saving a ton of waste and plenty of money. The three pads in this kit will last you almost a full year if you mop daily.
Unlike many battery-operated flat mops, this model has a manual trigger. Moreover, the trigger is sensitive and responds to pressure. Ultimately, you get more control over how much fluid you dispense—no more wasted sprays for a tiny spot when you only need a little. Plus, you can use more where you want it most.
You save even more money by going battery-free. Furthermore, you're helping the environment twice when you don't have wasted batteries to dispose of. Battery acid can be nasty stuff, and it seeps into the ground when people carelessly toss them out with regular garbage. Skip the extra work and additional eco damage.
It's hard to find a flat mop that does as much for your home as it does for the planet. However, Homevative manages to bring you more than most mops while still getting that clean floor you need. Best of all, you don't need to do any extra work to reap all the rewards.
See the Amazon reviews when you click right here.
5. Turbo
Microfiber Floor Cleaning System
The Turbo Microfiber Floor Cleaning System is a professional commercial grade floor mop alternative for home use. Those who prefer a 'regular mop' feel will love the simple stick handle setup. You don't have to change the style of your mopping to get your floor cleaner.
The handle is a sturdy yet lightweight aluminum alloy. Meanwhile, the no-slip grip helps you keep ahold of your alt-mop so you can get ahead of your chores quickly. There are no funky self-wringing bars to break or catch things on as you work.
In addition to cleaning floors, you can use this mop to clean off wooden walls with the bonus shorter handle quickly. Getting those panels cleaned and dusted can be a headache, and require a stepladder. Or you could use this versatile microfiber mop style. Skip the hassle and work your way down to the floor efficiently.
Like all the options on this list, you don't need a mop bucket to clean the floor. Instead, the reusable microfiber headcovers for this mop are simple to swap out and easy to clean. Simply take the dirty piece off, wipe down the bottom of your cleaner, and put the new, clean pad on.
Switching machine washable heads is a great way to keep the floor cleaner. Plus, you can wet or dry mop with this option. Remove dust and debris before you dampen a new mop pad to help get the best clean. Additionally, you don't have to get a new tool to finish what you started.
Turbo believes in its mops completely. To back that up, they offer a no-questions-asked full money-back guarantee to prove it. You'll love this mop-alternative, or you can return it and try another option.
To take home a Turbo, click here.
Bonus- Robot: R
oborock E35 Robot Vacuum & Mop
If you're looking for a much more technologically advanced upgrade, or you simply don't want to mop ever again, then consider getting a robot. While we're certainly not going to have a viable Rosie (from The Jetsons) anytime soon, the Roborock E35 will vacuum and mop for you.
Upgrading your household tech is always a sound choice. Not only can you control this vacuum with an app on your phone, but you can pre-set it as well. Mopping doesn't have to be on your chore list anymore with an E35 around. Instead, merely empty it when your robo-mop finishes the job.
As though that wasn't reason enough to want one, Roborock went further. This ingenious device is voice controlled with Alexa. Plus, it will clean carpets as well. It's not hard to see why they're so incredibly popular. The only thing better than an excellent mop is one that does all the work for you.
To take home the future of floor mopping, click here.
Final Thoughts
You need an excellent mop alternative. Buckets of brown, smelly greasy water are passe. Not only are they heavy, but they don't get your floor clean. Forget wringing your hands and your mop, and choose a product that actually cleans the floor.
Saving time and money on floor cleaning is simple. Moreover, it's a lot easier to handle a high-quality mop alternative. With better surface contact, and easy to use handles, you don't need to exhaust yourself trying to clean a floor with an old-fashioned mop.
Everyone wants a clean home without the headaches. Upgrading to an alternative mop is one of the many ways to cut down on the stress and wasted time, plus you get a gorgeous floor for your efforts.